I recently saw a recipe for 2 ingredient play dough on Pinterest and I was intrigued. Because anything glow in the dark seems to be a hit, I decided to create my own version of this play dough recipe but make it glow in the dark! I couldn't believe how easy it was and how soft and smooth this play dough recipe turns out. It also smells so good.  It will be pretty hard to go back to the regular cooked version of homemade play dough after making this one!
Glow in the Dark Play Dough Recipe
Here's what you will need:
1 Cup Conditioner
2 Cups Corn Starch
1 Small Bottle Glow In The Dark Paint (non-toxic)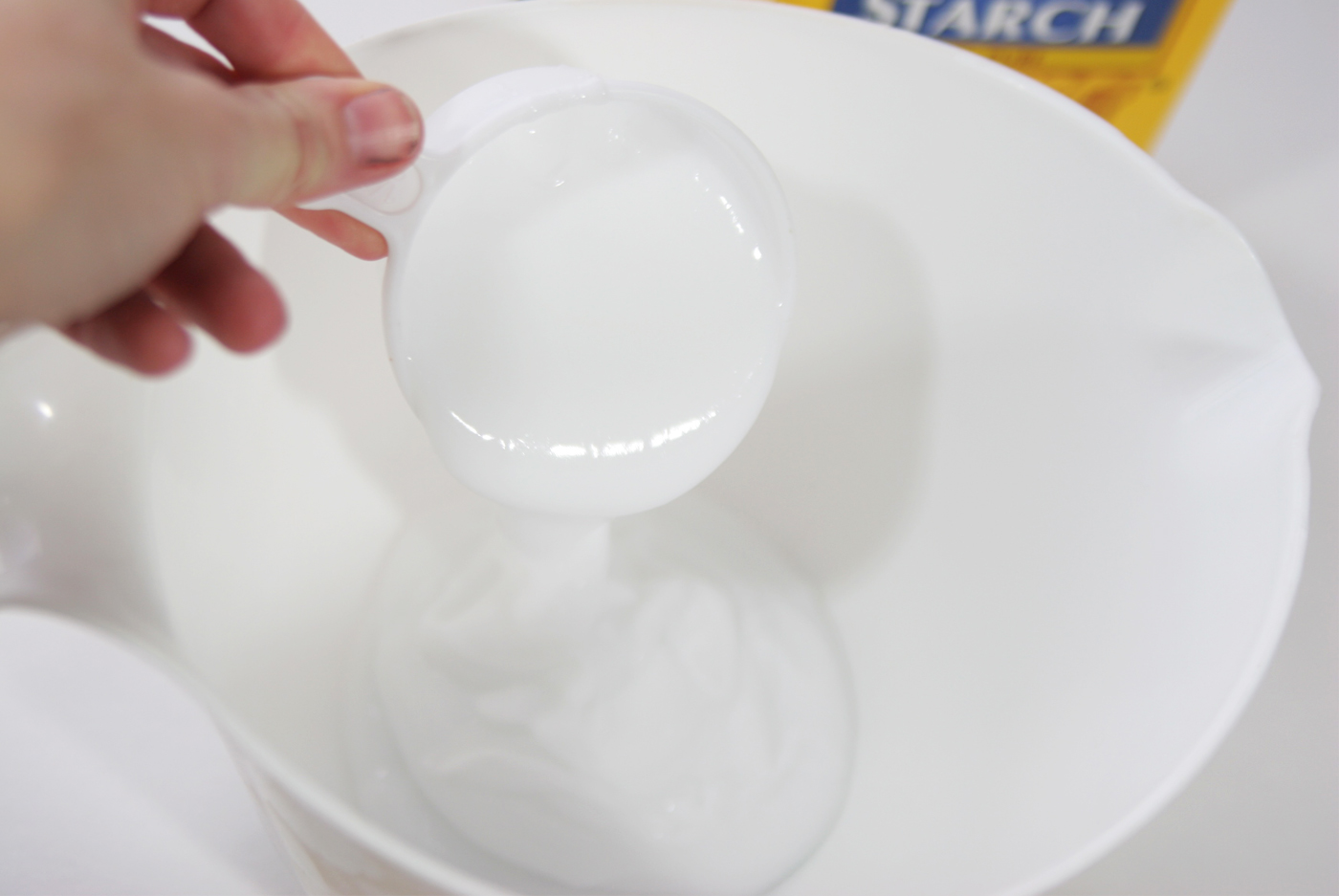 Mix the conditioner and corn starch together in a bowl. We used coconut conditioner from the Dollar Store and it made our play dough smell extra yummy. Just get the cheap-y stuff, there is no need for anything high quality. If the dough seems too sticky, add more cornstarch.
Add in your bottle of glow in the dark paint and mix until it's fully incorporated. You could also mix in food coloring at this point if you wanted.
Once the dough forms a nice ball, you will want to charge it near a lightbulb or flashlight. This will make it extra "glowy" when it's time to play with it in the dark.
Have fun playing with it in the dark…or not! This mess free play dough recipe is sure to be a hit every time!
For more kid's crafts like this one, check out my other posts: