I discovered
Pinterest
a few months ago. I was looking at my blog stats and was so confused why dozens of people were coming to my blog every day from a random website called Pinterest. I checked it out, but wasn't quite sure what it was all about. Within the next few days, I felt like I started hearing about Pinterest everywhere!
The cool thing about Pinterest, is it organizes all of your ideas. For someone who really struggled with this concept, I love that the website does it for me. All I have to do is click a button.
I also love that you can "follow" other people on Pinterest and see their idea boards. I haven't really sought out many people, but I plan to!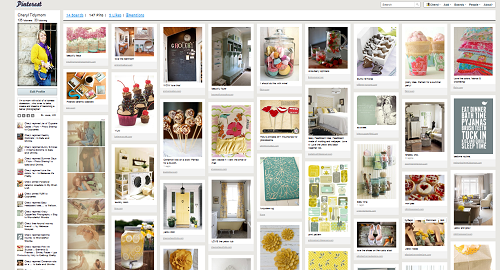 If you want to follow me, you can check it out
here
! I just started "pinning", so I don't have much yet, but I'm sure my boards will grow.